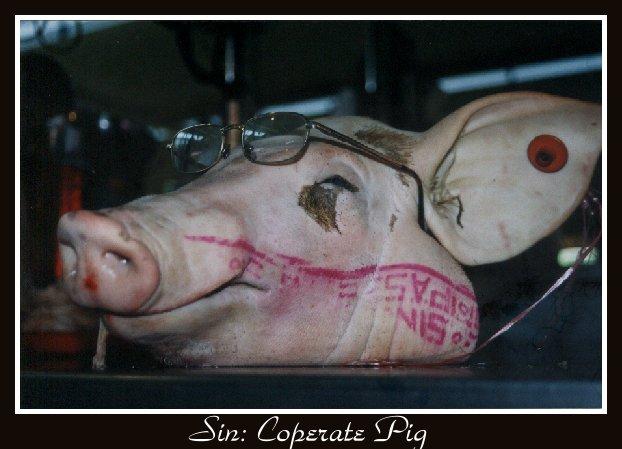 How To Prevent Corporate Pigs From Taking Your Money
Unfortunately, The Corporate State cannot be defeated through electoral processes. See the unaccountable money scheme of American democracy, the electoral college (an obvious throwback to slave holding malcontents), gerrymandering, vote suppression, and a cornucopia of other political bloodletting and demon sacrificing.
Most recently, we can see the parasitic blood sucking of the terrible corporate beast in the face of a pandemic, attempt to bail itself out by the bootstraps with fake, unaccountable money from the federal reserve.
Money that will be used to continue their wars, domestic surveillance, militant police, total and complete corporate control.
How do we live like this? Clearwater-Trust.com